Message from the CEO

Message from the CEO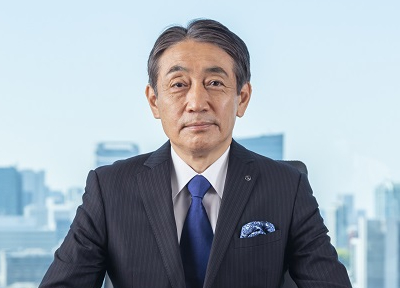 The NLM Group will continue to provide wide-ranging solutions that support the progress of an industrial society by combining the Group's technologies, knowledge, and expertise acquired in the aluminum business.
Since its establishment, the NLM Group has been integrated aluminum manufacturer offering varieties of products ranging from aluminum raw material to fabricated products.
Aluminum has properties that make it a superb industrial material: it is lightweight and has excellent processability, corrosion resistance, thermal conductivity, and recyclability. Nippon Light Metal has applied its core strengths-a wealth of knowledge about aluminum and its characteristics and technological capabilities that have been developed over many years-to supply a highly diversified range of products to a number of key industrial sectors, including the automotive, electrical and electronics, information and telecommunication, environment, safety, energy, construction, railroad, and food products industries.
In addition, in efforts to provide solutions that combine the Group's strengths to meet demands for greater sophistication and diversification, the NLM Group emphasizes cross-organizational development across different functions in developing new products and businesses, encouraging the sales, development and manufacturing personnel to join forces. The Group is also committed to overseas business expansion in step with global expansion of our customers.
To establish a secure foundation for our business activities, the Group is working to strengthen group-wide quality assurance systems and create a workplace where everyone assumes responsibility for and takes pride in one's work and where everyone can demonstrate their abilities in a relaxed manner.
To support customers in wide-ranging industrial sectors and contribute to improving the quality of people's lives, the NLM Group will continue to develop new applications for aluminum and aluminum-related materials.