Technology Overview
As bonding methods for integrating metal and resin, a bonding with adhesive and mechanical bonding with screwing are widely used. However, in recent years, new bonding methods have been required due to problems with VOC regulations, restrictions on design freedom, and person-hours. For example, there are insert molding and outsert molding as methods for integrating metal and resin using resin injection molding. In these methods, a metal is generally molded so as to be wrapped in a resin, and the shrinking property of the resin is used for bonding. In these cases, since there is some space at the interface between the metal and resin, it cannot be applied to products that require airtightness. In addition, surface bonding of metal and resin is not possible. By providing a shape that makes it easy to bond with resin on the metal surface, PAL-fit® realizes solid and uniform surface bonding and exhibits excellent bonding strength and airtightness.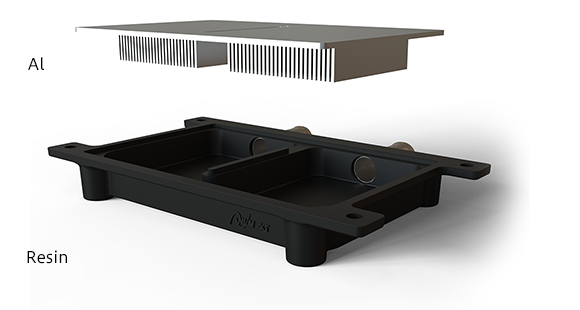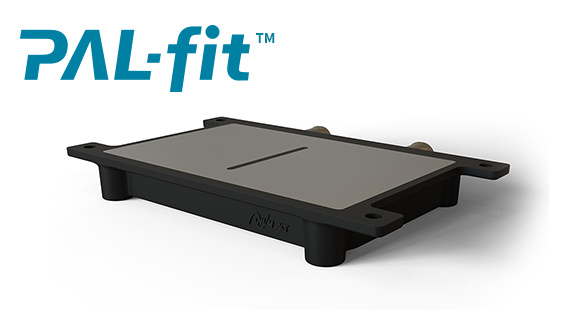 Increased design freedom
Since surface bonding is possible, unlike bonding methods of screwing and fitting, it is possible to increase the design freedom.

Reduced assembly person-hours
Compared to the conventional assembly person-hours, it is possible to reduce the person-hours related to bonding thanks to integral molding.

Increased strength
(High bonding strength)
The bonding interface has a strong bonding strength enough for the resin side to break first. In addition, it has more than twice the bonding strength compared to the case where aluminum and resin are bonded with an adhesive.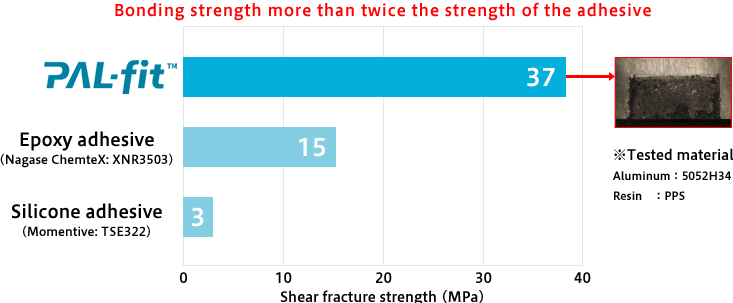 Investigation / Adoption Examples
Smartphone chassis

Investigation example

Vehicle camera

In mass production

Semiconductor device cooler

Under development