Industrial Parts Business
Hot Forging
Hot Forging
Features of the Hot Forging
This method is able to produce complex shapes in a single forging process.
In addition, the method also makes it possible to propose forging processes with zero draft angle, and the production of near net shapes.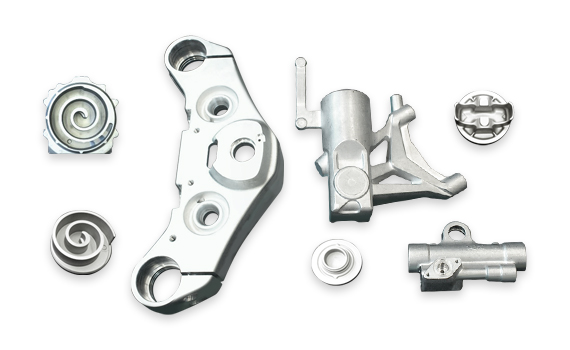 C&F Method
A manufacturing method that combines gravity casting and forging techniques.
A preformed material is formed into a near net shape by die casting, and is then hot-forged to produce the final shape.